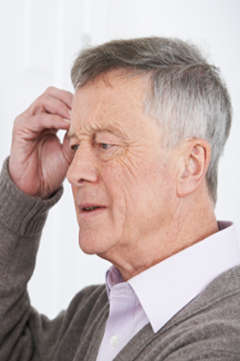 Dementia is a group of brain disorders related to memory loss, the inability to perform everyday tasks and a decline in social skills. The most common form of dementia, Alzheimer's disease, affects 5.7 million people in the United States alone. Although there is no proven cure, researchers in Australia have found a way to reverse the symptoms of dementia in animal trials and are moving to human trials in 2019.
About the Treatment
Researchers at the Queensland Brain Institute first developed the treatment in 2015. They wanted to find a way to use ultrasound to temporarily allow dementia-battling antibodies through the blood-brain barrier to the brain. The blood-brain barrier is a separator between circulating blood from the brain and extracellular fluid in the central nervous system.
In the process, they discovered that ultrasound waves cleared the toxic proteins that are believed to cause dementia. Memory function was restored in the brains of rodents, without any therapeutic drugs.
The Next Steps
The Australian government has granted the Queensland Brain Institute $10 million to begin human safety trials. If the treatment proves to be effective in Phase I, Phase II and III trials will be further conducted before the treatment can be brought to the consumer market.
"The goal, long-term, is to come up with an affordable, portable device, which would help the millions of Alzheimer's patients in our country and worldwide," says Jürgen Götz, one of the researchers at Queensland Brain Institute.
Our Approach to Care
At West Hartford Health & Rehabilitation Center, we provide specialized Alzheimer's and dementia care in a secure, comfortable environment. There are many benefits of moving your loved one into a skilled nursing facility for dementia care, including round-the-clock medical attention, ensured safety and living a quality life.

To learn more about our services, contact us today!