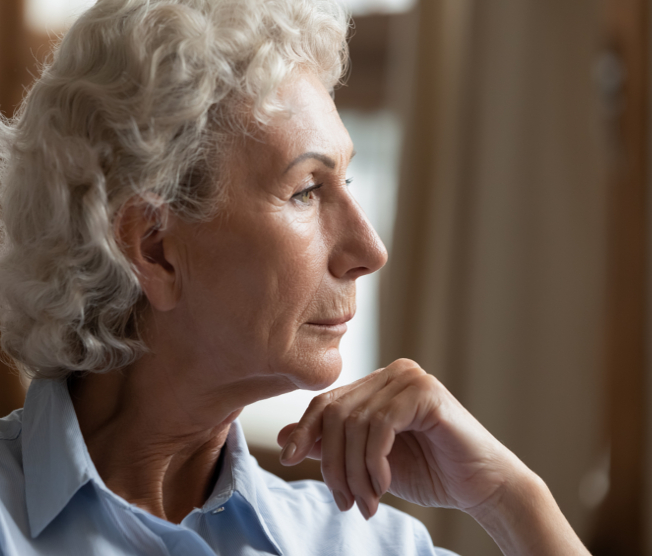 According to the US Census Bureau, about one-third of seniors live by themselves. Another report from the National Academies of Sciences, Engineering, and Medicine (NASEM) found that 25 percent of adults age 65 and older experience loneliness.
Recent studies have found that social isolation and lonely feelings put older adults at higher risk for dementia and may even shorten lifespan.
How Loneliness Happens
The medical community defines four forms of loneliness: Emotional, social, collective and existential. Emotional loneliness stems from an absence of intimate connections. Related to this, social loneliness can be a byproduct of severed or strained connections with friends, family members and the community as a whole.
Collective loneliness can affect someone who's in regular contact with other people but never feels valued – the sense of feeling alone in a crowd. More recently, existential loneliness – the feeling of having no purpose or fulfillment – has also received attention.
Several factors can lead to seniors feeling one or more of these forms of loneliness, including:
Social group changes, with friends moving or passing on.
Changes in mobility that may restrict where a senior can travel without assistance.
Chronic medical conditions that influence when and how they can leave the house.
Embarrassment due to incontinence, oxygen therapy or when using a hearing or mobility aid.
Limited transportation. The National Council on Aging found that 41 percent of seniors live in communities with inaccessible or insufficient public transportation.
A family structure spread across the country, limiting contact between relatives.
Loneliness may decrease once an elderly adult is around a caretaker or family members. Yet this setup can have drawbacks and may not eliminate isolated feelings. For instance:
A senior remains at home all day. Limited transportation can restrict activities outside the home.
Family members do not engage with an older relative, leading to social disconnect.
A caregiver responsible for the senior's care may experience burnout and stop their services.
Health Risks
According to the Centers for Disease Control and Prevention, loneliness can increase the risk of premature death in older adults. Isolation may also:
Increase their risk of developing dementia by as much as 50 percent
Increase stroke and heart disease risks by roughly 30 percent
Be a factor in the development of depression and anxiety
Increase mortality as much as 26 percent, especially for those living with heart failure or recovering from coronary bypass surgery.
Increase stress levels and encourage bad habits like smoking, drinking heavily and reduced physical activity.
Heighten risks for elder abuse, including financial and physical forms. Unfortunately, many scam artists view seniors as easy prey.
As one explanation, a study from the National Institute on Aging found loneliness increases the presence of cortisol, the body's stress hormone. This development slows or halts immune responses and increases inflammation. Over time, this pattern influences chronic health conditions, anxiety, depression and the progression of Alzheimer's symptoms.

Therapeutic recreation is one way for seniors to stay active and connected with other adults. To learn about our services, contact West Hartford Health & Rehabilitation Center today.