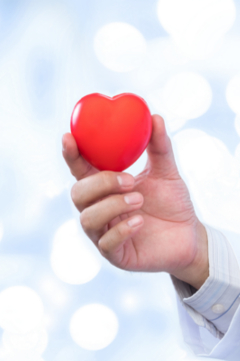 A recent study led by researchers at Yonsei College of Medicine in Seoul, South Korea, found that atrial fibrillation (AF) can be linked to an increased risk of dementia – even in people who have not suffered a stroke.
What Is Atrial Fibrillation?
Also known as a heart flutter, AF is an irregular and often abnormally fast heartbeat. It is the most common heart rhythm disorder, which can lead to serious health complications. Nearly three million Americans have this condition, putting them at risk for blood clots and stroke.
Results Of the Study
The findings of this study, published in the European Heart Journal, showed that participants who developed AF had a 50 percent greater chance of also developing dementia, compared to those that did not develop AF. This condition has also been shown to increase the risk of Alzheimer's disease by 30 percent and more than double the risk of vascular dementia.
"This study confirms that atrial fibrillation is a risk factor for the development of dementia. Therefore, the prevention of atrial fibrillation may be a means to reduce the incidence of dementia," said Professor Boyoung Joung.
The likelihood of developing AF increases with age; more than half of patients are 80 years or older. Symptoms include:
Chest pain
Racing or unusual heartbeat
Weakness
Fatigue
Lightheadedness
Dizziness
Shortness of breath
The condition can increase heart-related problems, stroke risk and could prove to be fatal.
Researchers say this is the largest study to date that investigates the link between AF and dementia in people over 60 who did not have AF or a history of stroke.
While more research needs to be done to draw concrete conclusions, some medical experts suggest people who developed AF and took oral anticoagulants or non-vitamin K anticoagulants have a 40 percent lower risk of developing dementia, compared to patients who did not take them.

West Hartford Health & Rehabilitation Services specializes in the treatment of dementia. To learn more about admission for your loved one, contact us today.