Join West Hartford Health & Rehabilitation Center as a Cook Supervisor!
Job Details
The successful candidate must be able to perform the day-to-day activities of the Food Service Department in accordance with current federal, state and local standards to assure our facility is maintained in a clean, safe and comfortable manner. Ideally you should be able to work in a fast paced environment, be very detail oriented and work well under pressure.
Apply Now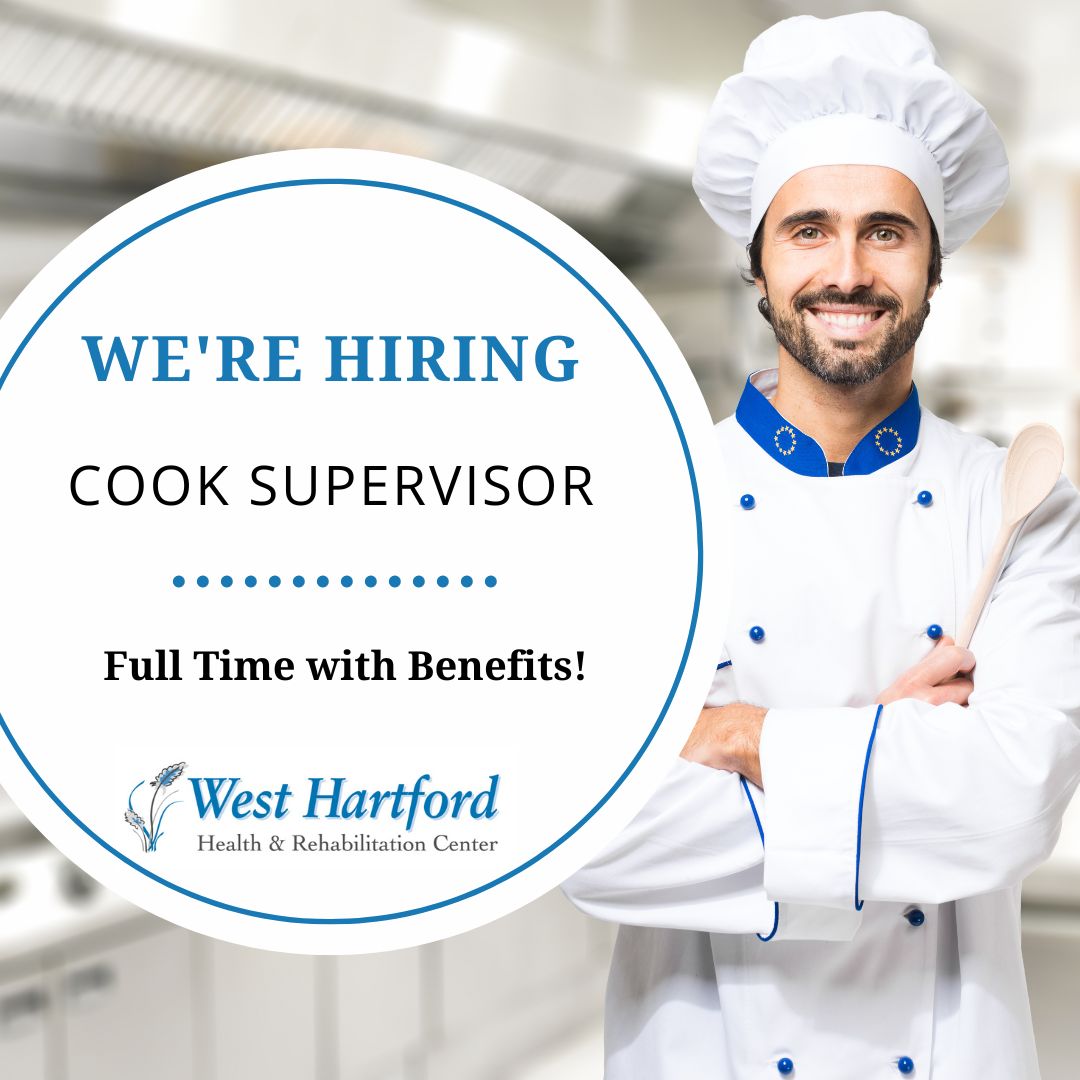 Additional Necessary Assets
Work independently and as a team player
Communicate well
Deal tactfully with resident, family members, staff and government personnel
May be required to stand for long periods of time
May have to lift, push, pull and move equipment and supplies without restrictions
Must be ServSafe certified
Schedule
Full Time with full benefits
Must be available to work every other weekend
About Our Facility
West Hartford Health & Rehabilitation Center, family owned since 1977 is a long term care and rehabilitation facility. We offer a range of services, including skilled nursing care, post-acute medical and rehabilitation care, hospice, respite and dementia care.
As a highly rated facility with an excellent reputation in the community we are looking for caring people to provide the quality care we are known for to our residents.
We are changing how care is delivered by bringing together people like you — passionate, highly skilled and motivated to make a difference. Join our well established team today!