As a highly rated facility with an excellent reputation in the community, West Hartford Health & Rehabilitation Center is looking for caring people to provide the quality care we are known for to our residents.
We are changing how care is delivered by bringing together people like you — passionate, highly skilled and motivated to make a difference. Join our well established team today!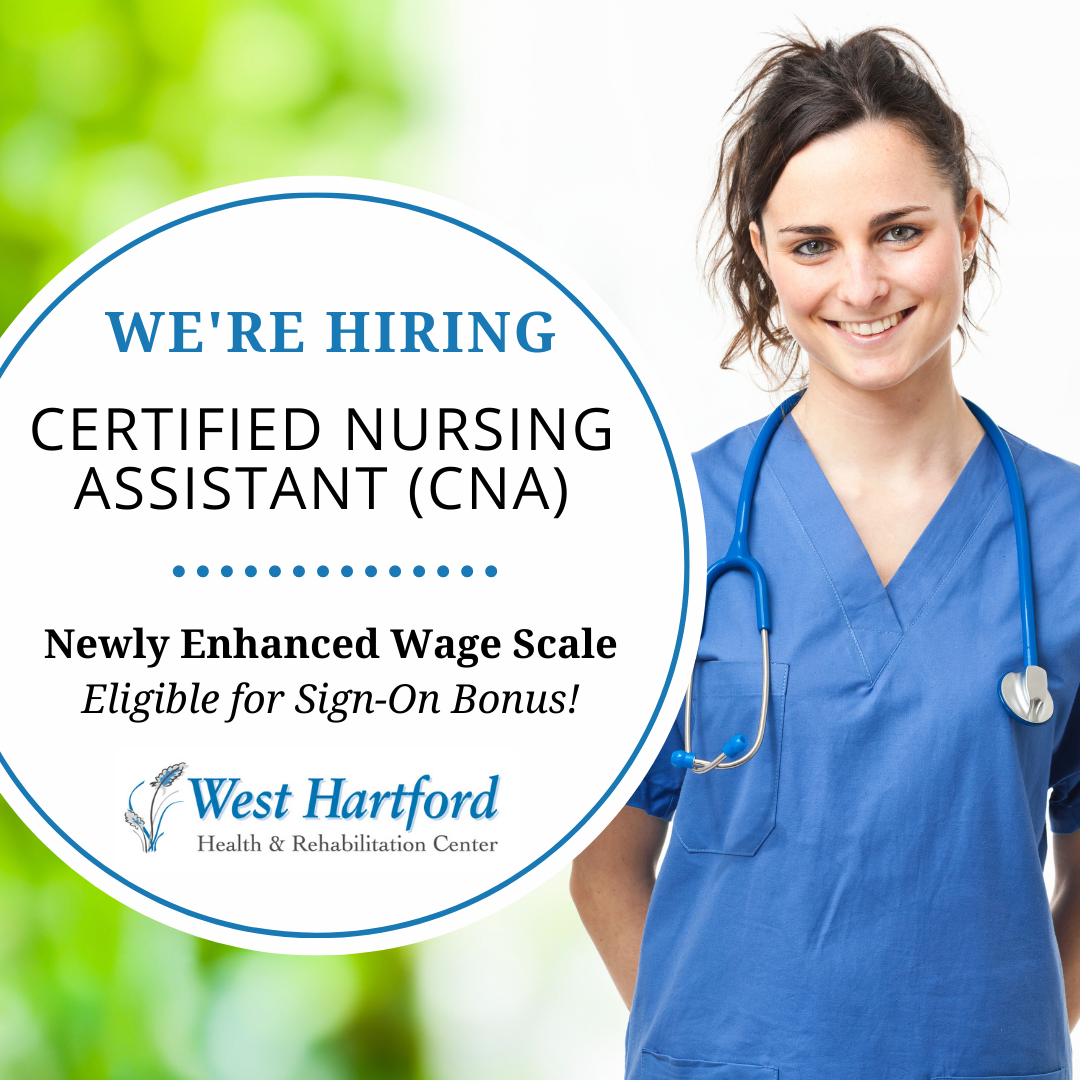 Job Details
As a Certified Nursing Assistant you will work alongside a Licensed/Registered Nurse to directly impact our patients'/residents' quality of life by assisting with their activities of daily living (ADLs). You will also ensure that our patients/residents and their families receive the highest quality of service in a caring and compassionate atmosphere which recognizes the individual patients'/residents' needs and rights.
Qualifications
Successful completion of a state-approved CNA program and current certification required. One year previous patient care experience preferred. Eligible for Sign-On Bonus!
Compensation
*NEWLY ENHANCED WAGE SCALES!* (depending on experience)
Schedule
7am – 3pm weekends
3pm – 11pm weekends
Per Diem available on all shifts