Join West Hartford Health & Rehabilitation Center as a Certified Nursing Assistant (CNA)!
Job Details
Would you like to make a difference in the lives of our residents? We are looking for a CNA to provide quality direct care for patients/families. As a CNA, you will collaborate with members of our health care team to assist patients in achieving established outcomes of care.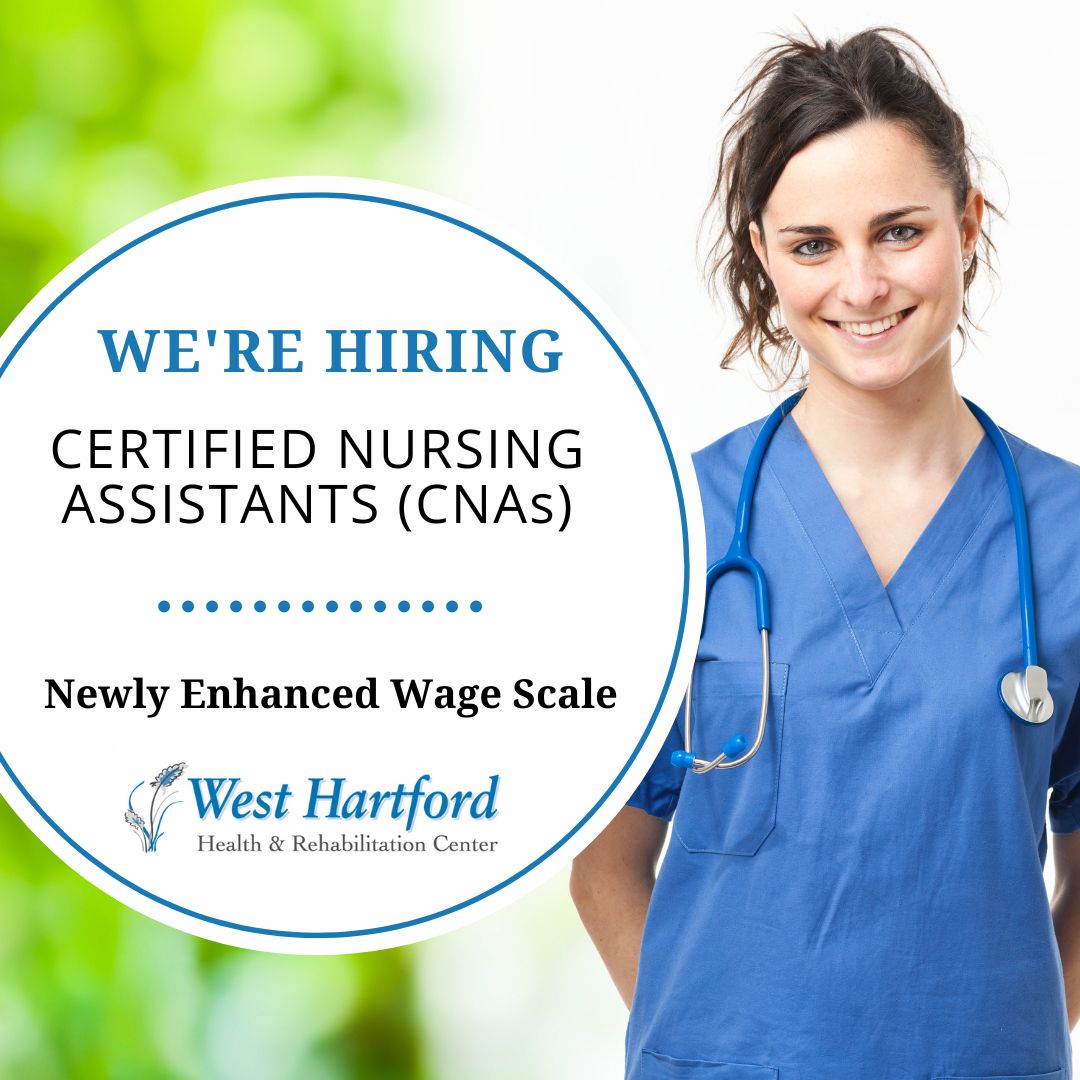 We are an organization with a family-like atmosphere always striving to put our patients first. We currently have several per diem opportunities available. We are looking for employees with solid skills, the desire to learn and grow, compassion and a caring attitude.
About Our Facility
As a highly rated facility with an excellent reputation in the community, West Hartford Health & Rehabilitation Center is looking for caring people to provide the quality care we are known for to our residents.
We are changing how care is delivered by bringing together people like you — passionate, highly skilled and motivated to make a difference. Join our well established team today!