West Hartford Health & Rehabilitation Center, family owned since 1977, is a long term care and rehabilitation facility. We offer a range of services, including skilled nursing care, post-acute medical and rehabilitation care, hospice, respite and dementia care.
As a highly rated facility with an excellent reputation in the community, we are looking for caring people to provide the quality care we are known for to our residents.
We are changing how care is delivered by bringing together people like you: Passionate, highly skilled and motivated to make a difference. Join our well established team today!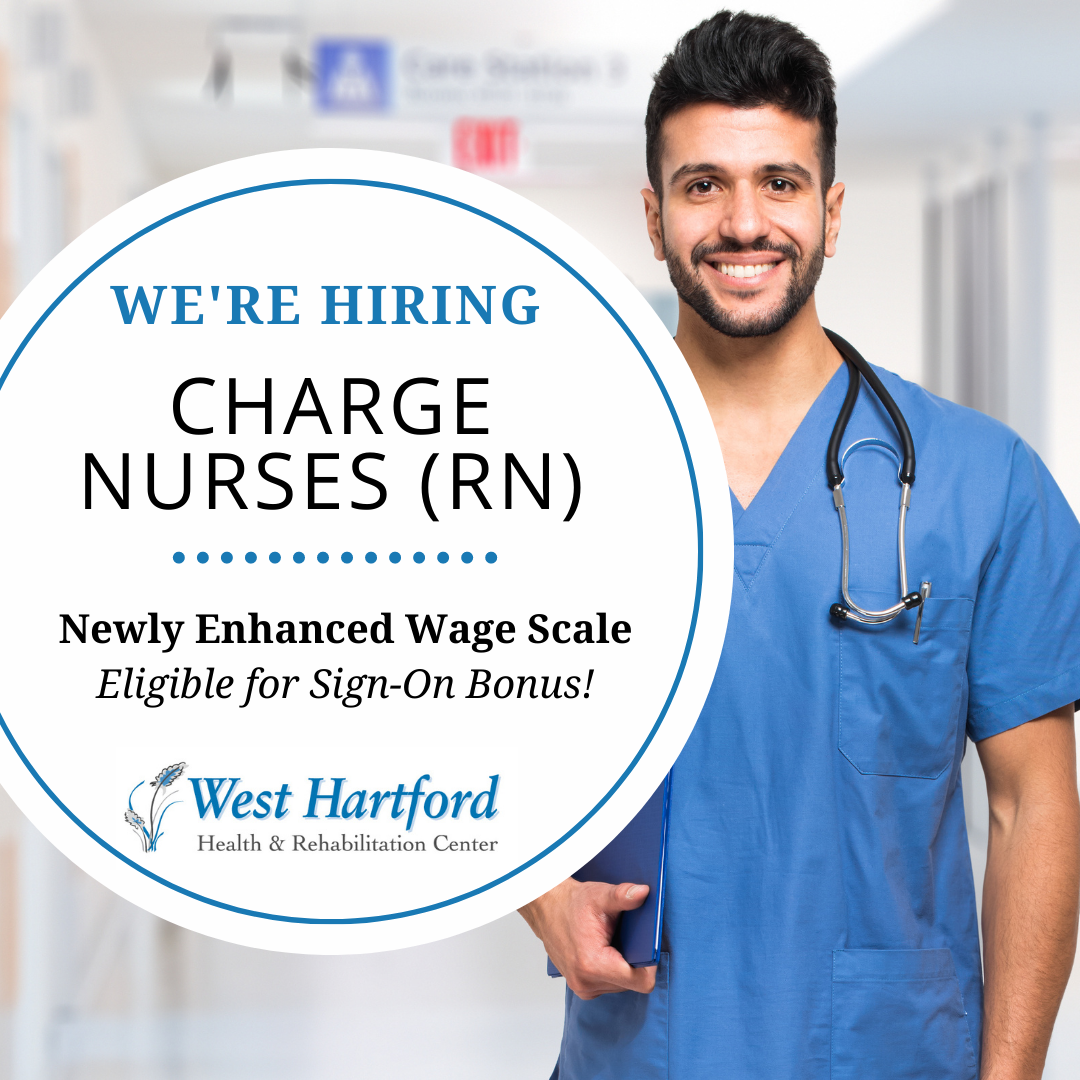 Job Details
Would you like to make a difference in the lives of our residents? We are looking for a RN to provide quality direct care for patients/families. As the Charge Nurse, you will collaborate with members of our health care team to assist patients in achieving established outcomes of care.
Qualifications
Current Connecticut Registered Nurse license required. Eligible for Sign-On Bonus!
Compensation
*NEWLY ENHANCED WAGE SCALES!* (depending on experience)
Schedule
Weekend Baylor 7pm – 7am (*PAID FOR 18 HOURS*)
3pm – 11pm (32 hours)
3pm – 11pm (28 hours)
3pm – 11pm (20 hours)
11pm – 7am (24 hours)
Per Diem available on all shifts